Fan wars between Ajith and Vijay way too funny.
Ilayathalapathy Vijay and Thala Ajith are two of the biggest stars in Tamil, the fans of these two stars when they start trending their favourite stars on the social networks, end up abusing and poking fun of the other star more than praising their favourite star.
While Vijay fans are trending #PuliTrailer2Celebrations. Ajith fans are busy trending #AllSetForThala56TitleBlast. If you think these trends are for promoting their favourite star, you would see only 25% tweets in favour of their star and other 75% tweets against the other (hypothetical numbers only).
Here is an exception that shows a fact of the biggest stars of Tamil.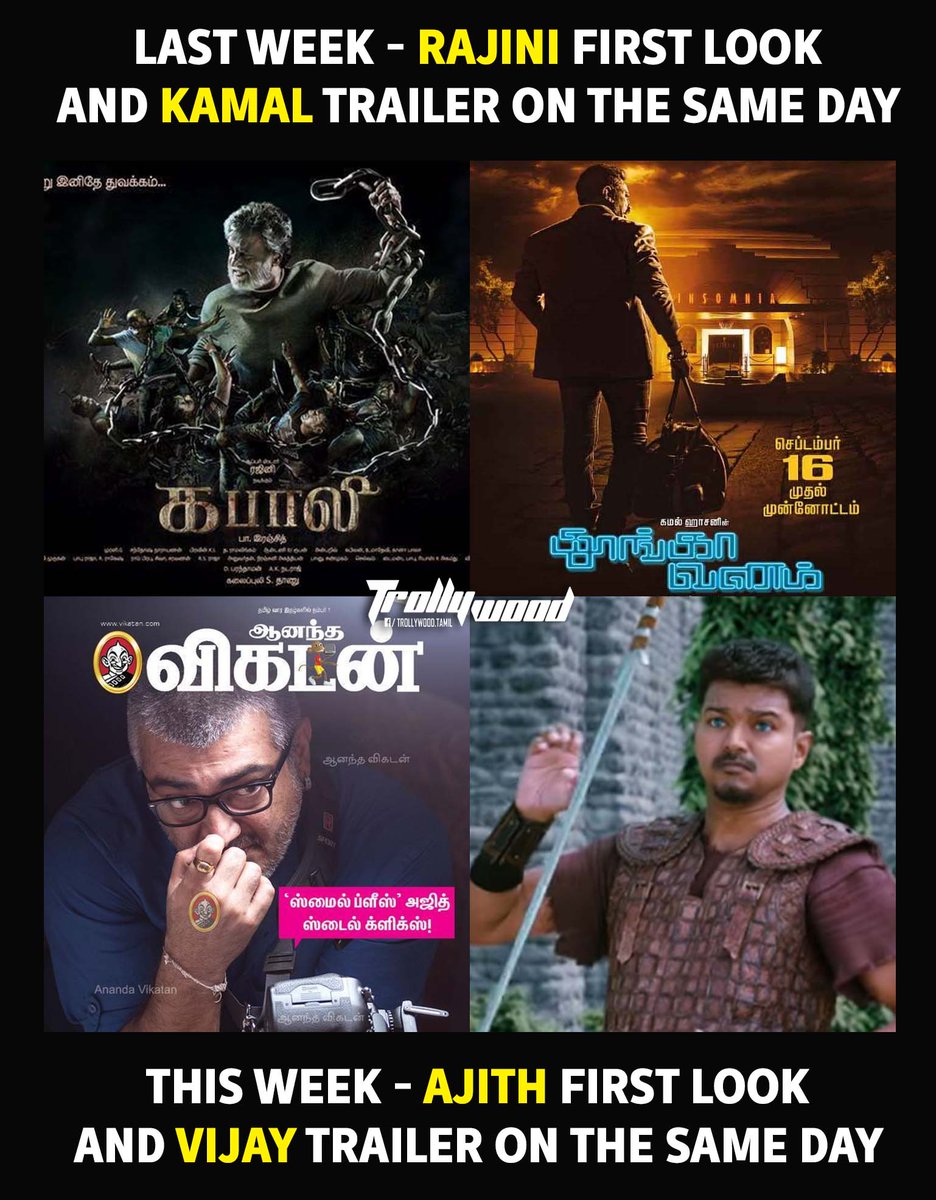 Check out some of the memes that come out immediately.